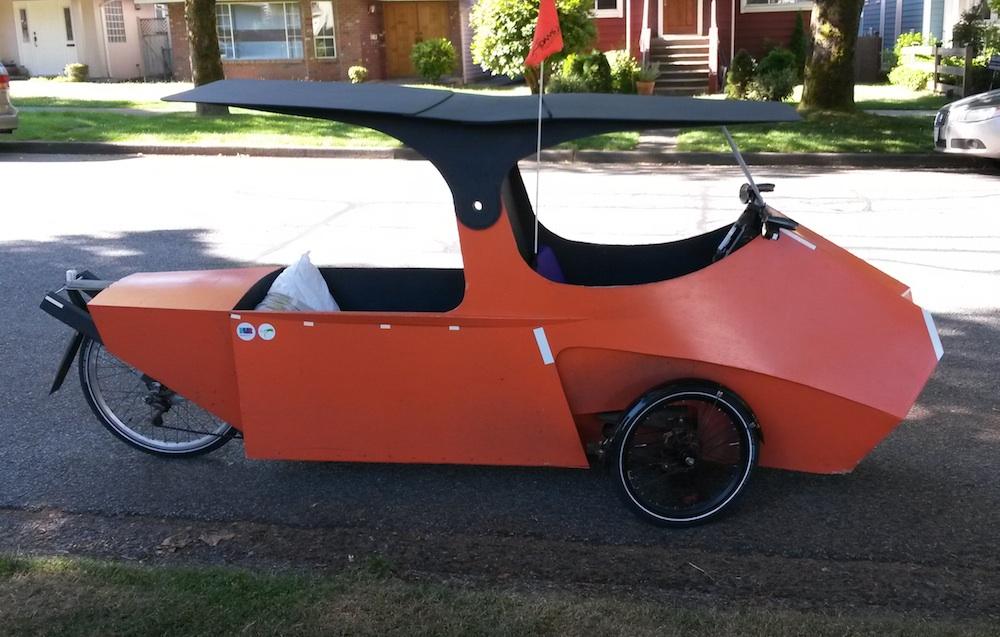 Our mascot!
We love our car. And we love our bikes more. This is how we've married the two. Driver up front, with an electric hub motor in the back. It handles the side roads, carries a hockey bag or can haul two kids to school faster than we can do it in our car.
With a cruising speed around 25 km/hr and a typical range of 30km, it gets us through a week day without the hassle of stop and go traffic, parking or extra trips to the gas station. Safety-wise, it's like a bicycle. Instead of the kids spread out all along the road on their own bikes, everybody is kept together.
The pedals are concealed in the nose of the Lecicle and the first 3km/hr are all you. After that, the electric hub kicks in and the rest is easy. The race car style steering wheel keeps handling responsive and compact. That, combined with our laminated wing front suspension, handles the cracks in the road without drama.